Visibility Services
Services
Visibility Services
At Novapolis, you are not alone, but part of a community of thousands of experts. Our events and community facilities make it easy for you get to know others and make your business known to your neighbours. Our new and outstanding CoWorking space will be completed at the turn of the year.
Visibility services are also available for your business. Using our CampusMedia you will reach everyone at Novapolis.
To us, it is our honourable duty to organize introductions between our clients, just ask for our help!
Campus Media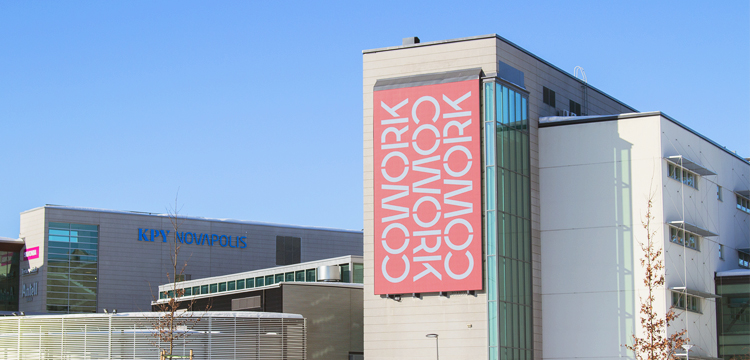 Reach the members of our community and bring visibility to your company by utilizing the attractive advertising surfaces of our campus media.
The most spectacular surface of our campus media is the 73m2 digital outdoor screen on the Microkadu campus wall. The screen is known to be the largest in the entire Savo area and its visibility reaches far to the renovated Savilahdentie. The outdoor display at the main entrance of the Viestikatu campus area is 10m2 in size.
Our campus media also includes a comprehensive series of indoor screens in the lobbies and elevators located on our campuses in Savilahti and Toivala.
Mediateko from Kuopio is responsible for the media sales of our campus media. Take advantage and book a spectacular campaign for your company at an affordable KPY Novapolis customer price!
Check Media card
Please contact:
Niko Ruuskanen / niko.ruuskanen@mediateko.fi / +358 50 501 0364
or Eino Liinamaa / eino.liinamaa@mediateko.fi / +358 400 149 480
Promotion point
Let's come up with a promo day for your company, where you can hold a promotion point in our lobby and come meet members of the Novapolis community!
You can book a promotion point in one or more of our lobbies, for one or more days. Our promotion point service is a great way to increase your company's awareness and reach customers personally.
The Promotion point package includes a table, if necessary a screen and visibility on our social media channels, in our newsletter, in the event calendar of our website and in the event calendar view of our campus media screens (internal screens).
Your own promotional materials and accessories is allowed.
Promotion point pricing is in accordance with the price list.
Contact us and ask more
Illuminated advertisements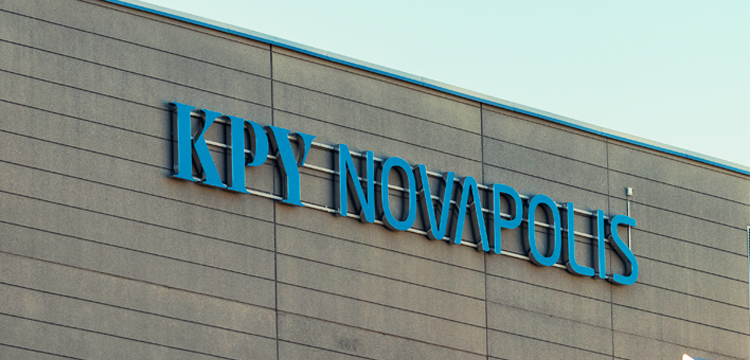 A good way to increase your company's visibility is a illuminated advertisement. With the help of a illuminated advertisement, you tell and guide customers where your company is located.
We have a limited number of illuminated advertising spaces on our Viestikatu and Microkatu campuses. The customer managers of our sales team will be happy to tell you more about the possibilities and availabilities.
Contact our sales
Mail to customer companies
Do you want to gain additional visibility for your event or company within the Novapolis community?
One way to reach customers is to send a print advertisement to the mailboxes of Novapolis' client companies. You can choose whether you want the mailing only to customers of Viestikatu or Microkatu or both.
The pricing of the postal service is in accordance with the price list.
Contact us and ask more