A lively working day ahead
A workplace that is designed to make your work easier benefits everyone in your company. It's even refreshing and can give you and your staff more energy to do your work. Simplifying every aspect of your work day includes everything from making your workplace more accessible and functional to a fast, reliable internet connection to services that make property management more manageable.
Small details go a long way and even if you have a long, challenging day ahead, you can rest assured knowing that you have all the tools and time-saving services you need to perform at your best. And that's always good for business.
Community
What shall we eat?
Lunch is one of the best moments of the day. Take along a colleague and head for one of Novapolis's many restaurants serving tasty meals.
Where will the meeting be held?
Create a user ID and book a representative meeting room from our easy-to-use booking system.
What time does the bus leave?
I just missed the bus! Don't worry, check what time the next bus arrives from the online timetable on Vilkku.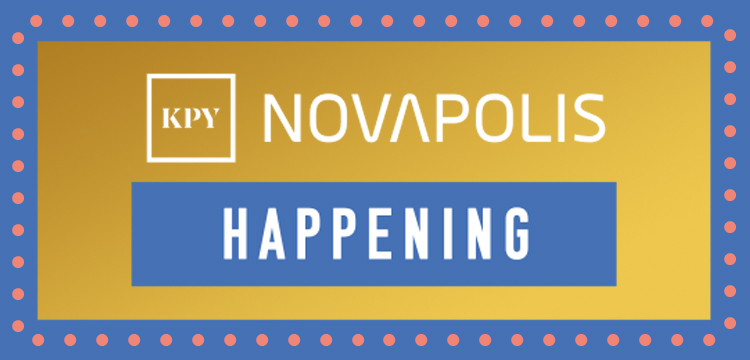 Novapolis Happening!
Meet, network and listen to presentations of topical and subjects of current interest at Novapolis Origo events. At Origo Studio, you can rent a room to carry out your own events, webinars, podcasts and meetings.
Got work without a worker?
Pondi brings together thousands of experts, students and jobs. The growing talent pool, Pondi, is a service that provides the competent talent and professionals needed for your business.
Customer companies
Good feelings are visible from afar
Novapolis is the cornerstone of our community, our customers is the beating heart. Our customers are connected through excellence in competence, no matter whether it's a question of the health, environment and wellbeing, biotechnology, education, electronics and software sectors. We also welcome companies and communities from other sectors, because being multidisciplinary is one of our strengths.
Discover our customer companies
INSTAGRAM @kpy_novapolis
[fts_instagram instagram_id=17841404242187020 access_token=IGQVJWcEw4ejlGVFUwN3BwSW1kbVpXMnN5aDJMck4tZAHktQ1VLRmNWLUFIdWlBYl9PWmZAab2VFZAzFzbmRwbnpIM2V2VlhwUFlxOHZA2YU14eVNwcWxILVozcXdlTVBseTEzem5xNGtR pics_count=6 type=basic popup=no super_gallery=yes columns=3 force_columns=no space_between_photos=1px icon_size=65px hide_date_likes_comments=no]
Social media
Today's Nova
How does your day look in Novapolis? Create your own working day experience or star moment for social media #kpynovapolis. We will publish the best feelings for the joy of our whole community.