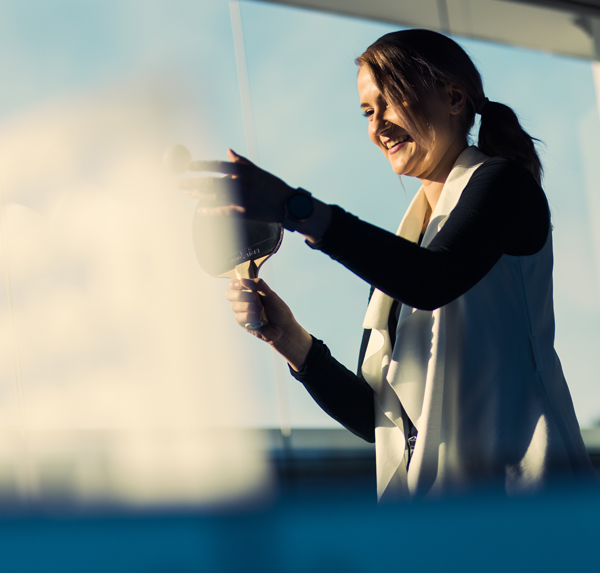 Five Star Event and Sauna Venue
At our Five Star event and sauna venue, you can organize a wide range of events from meetings to sauna evenings or from a children's birthday party to a graduation parties.
The room is suitable for 30 people and is located on our Viestikatu campus at Viestikatu 1, on the 5th floor, where you can enjoy stunning views of Savilahti.
The spacious shower facilities and a large sauna provide a good sauna experience for a even large group of people. Enjoy an evening in Five Star by playing a game of billiards, table tennis or darts.
When the nights get darker, you can light up the space with the atmosphere-rich fireplace.
The room includes audio equipment, oven, microwave, refrigerator and more spacious cold storage rooms for large dining.
Towels and dishes are included in the room price.
Watch the video
Rent and Booking conditions
The price of a sauna evening (4 p.m. – 12 midnight) is:
Friday-Saturday €620 (incl. VAT 24%)
Sunday-Thursday €450 (incl. VAT 24%)
High Season price (28.4.-1.5.2023, 3.6.2023 and 1.11.-31.12.2023) €868,00 (incl. VAT 24%)
For more information and reservations, please email kokous@novapolis.fi.
Keys can be collected from the Viestikatu 1 reception service during weekdays from 8 a.m. to 2 p.m. (or from the Viestikatu 3 reception service from 2 p.m. to 4 p.m., on Wednesdays from 2 p.m. to 2.30 p.m.)
Please note that the KPY Novapolis property is non-smoking, so smoking is also prohibited in the sauna area.
When paying the invoice, any cancellation must be made 14 days before the start of the booking to prevent the reservation from being invoiced. When using online payment, the booking is binding and the payment is not returned in the event of cancellation.