Visibility and Networking Services
Services
Visibility and Networking Services
At Novapolis, you are not alone, but part of a community of thousands of experts. Our events and community facilities make it easy for you get to know others and make your business known to your neighbours. Our new and outstanding CoWorking space will be completed at the turn of the year.
Visibility services are also available for your business. Using our CampusMedia you will reach everyone at Novapolis.
To us, it is our honourable duty to organize introductions between our clients, just ask for our help!
Novapolis Happening
Our regular Novapolis Happening events provide interesting and topical addresses and a convenient networking platform for our Novapolis community.
Our Novapolis Happening events include e.g. Novapolis Aamu breakfast events, where in addition to breakfast there is an interesting speaker and keynote, the bigger KickOff events at CoWork in Autumn and Sprng and various smaller/individual events.
It's worth signing up!
To our events calendar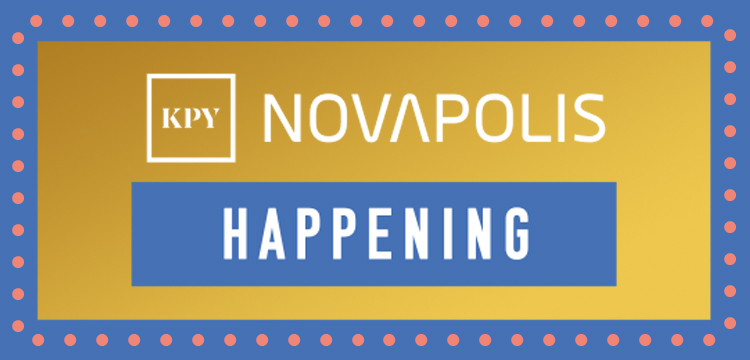 Sports and clubs
We organize Novapolis Sport Club activity try out days for a wide range of activities. Join us to find the activity that appeals the most to you. It can be once a year, or perhaps ten.
Novapolis Afternoon Club offers joy in experimental spirit with various topics and themes. The idea is to try new things on a low threshold with a nice group of people. Each club is held by someone nice and dedicated character, who knows the subject and theme of the day.
Your company's promotional day
Brainstorm a promotional day for your business and showcase your products and services in our reception area and reach people live.
Please contact karolina.puntanen@novapolis.fi or tel. +358 400 861 381