KPY Novapolis Viestikatu
Premises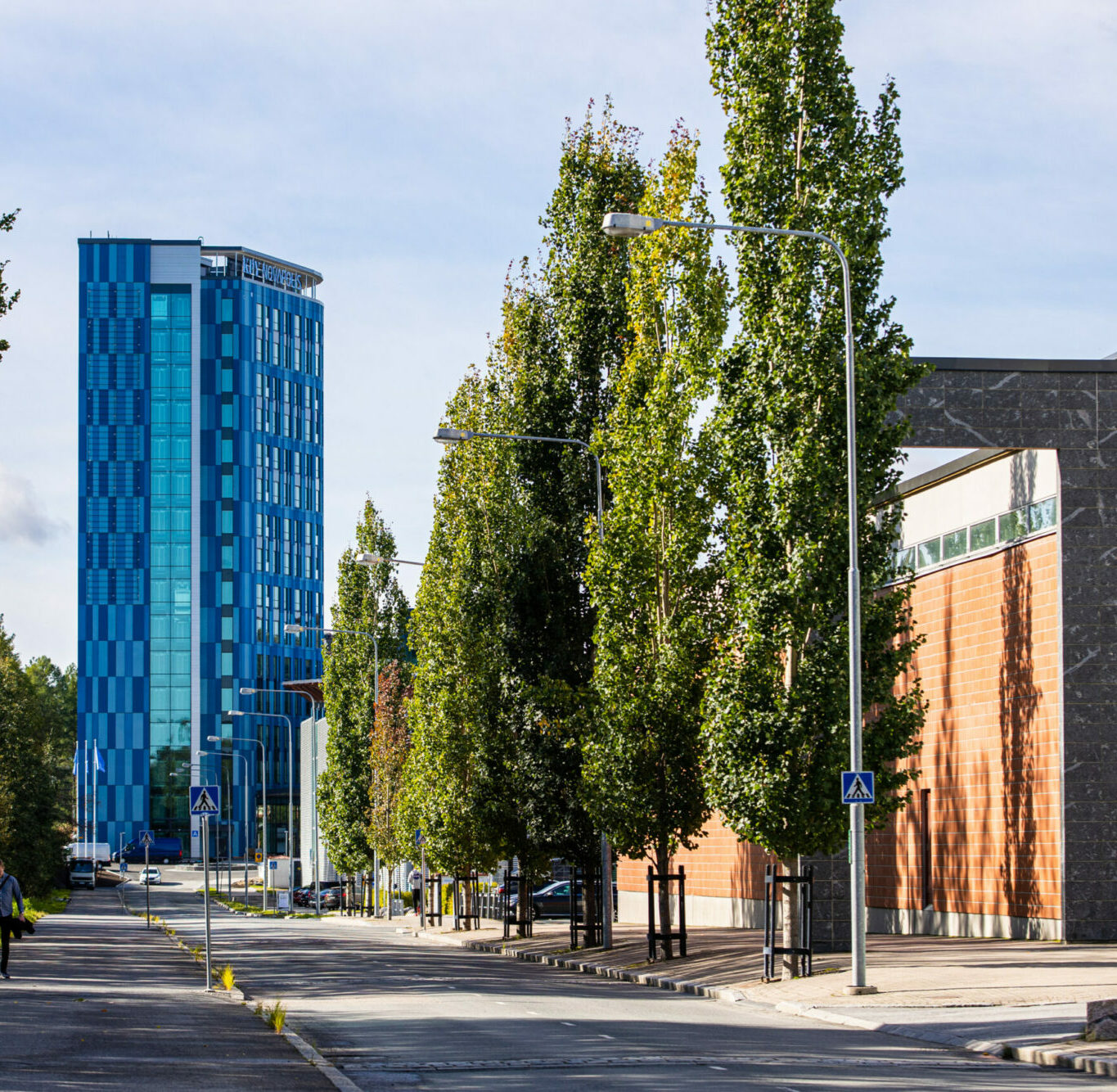 Viestikatu
Our bright, modern Viestikatu offers flexible solutions that adapt to a wide range of space needs for small and large businesses alike.
There are three different types of restaurants serving people in Viestikatu, cosmetologist, masseuse, and a Padel court.
The modern "NovaOffice" community has been built for Viestikatu, with a cosy, shared lounge at its centre. NovaOffice offers customised space solutions from 10 square metres up to 300 square metres.
The premises of Viestikatu are located along good transport links and close to Kuopio University Hospital, the University of Eastern Finland and the town centre.
Viestikatu is easily accessible by car, bicycle, on foot, or using public transport. Parking spaces for business customers and visitors are available in the parking hall and outside.
Available premises at Viestikatu
Whether you are looking for a smaller office or a sumptuous head office, you will find a flexible space solution that suits you the best.
We have a wide range of spaces that may not all be visible in the search for vacant premises, or then some space is just about to become vacant.
Our sales team will be happy to tell you more and look for the right space solution for you.

Parking
Viestikatu has contract parking spaces in parking houses and yard areas.
Short-term/guest parking is possible in the parking house and yard areas. In the yard areas, guest places are marked with traffic signs.
Payment with mobile apps (EasyPark and Parkman).
The automatic camera recognition of the parking application must be turned on already when driving into the parking garage.
parking prices and terms